---
---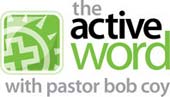 One Of Our Favorite Sites
---




White Sauce
(Recipe makes 1 cup.)

¼ cup dry milk
2 Tbsp. flour
dash salt
1 cup cold water
1 Tbsp. margarine

In a covered jar, combine flour and salt and mix well. Add water. Shake until all the ingredients are dissolved. Melt margarine in a 1 quart sauce pan. Stir in flour-milk mixture and cook over low heat until mixture thickens and starts to bubble. Keep stirring until thickened completely. Makes 1 cup.
Don't have an ingredient you need? Try our substitutions page.
If you're trying to eat healthier, check out our healthy substitutions.
Custom Search
Living On A Dime is devoted to helping people avoid debt and bankruptcy by providing money saving tips and advice about frugal living, budgeting and homemaking. Using our simple living tips, you can get organized, cut your grocery bill, reduce your stress and have a more fulfilling life. Check out our budget cooking recipes and tips for eating well without being cheap.