---
---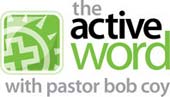 One Of Our Favorite Sites
---




You really don't need a special cleaner for your fruits and vegetables. Just wash them with a weak solution of dish detergent and a scrub brush works just fine. If you still insist on using a special wash. This is a good recipe that is the same as the "natural" stuff in the store.

1 Tbsp. lemon juice
2 Tbsp. baking soda
1 cup water

Put ingredients in a spray bottle. Be careful because it will foam up. Spray on vegetables, let sit 5 minutes then rinse with a scrub brush.
Don't have an ingredient you need? Try our substitutions page.
If you're trying to eat healthier, check out our healthy substitutions.
Custom Search
Living On A Dime is devoted to helping people avoid debt and bankruptcy by providing money saving tips and advice about frugal living, budgeting and homemaking. Using our simple living tips, you can get organized, cut your grocery bill, reduce your stress and have a more fulfilling life. Check out our budget cooking recipes and tips for eating well without being cheap.