---
---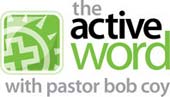 One Of Our Favorite Sites
---




Tarnish Remover

1/2 cup - 1 cup baking soda or Borax
aluminum pan (no substitutions)

Place aluminum pan in the sink and add your sterling or plated silver. Add enough baking soda or borax to cover silverware. Pour boiling water to cover the utensils. When the tarnish disappears, remove silverware and buff with a soft cotton cloth.



Don't have an ingredient you need? Try our substitutions page.
If you're trying to eat healthier, check out our healthy substitutions.
Custom Search
Living On A Dime is devoted to helping people avoid debt and bankruptcy by providing money saving tips and advice about frugal living, budgeting and homemaking. Using our simple living tips, you can get organized, cut your grocery bill, reduce your stress and have a more fulfilling life. Check out our budget cooking recipes and tips for eating well without being cheap.