---
---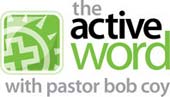 One Of Our Favorite Sites
---
Leg Wax


(This is the same as the stuff you can buy in the store.)




1 cup sugar
2 Tbsp. lemon juice
2 Tbsp. water

Mix ingredients in a saucepan and boil for 8-15 minutes, or until mixture reaches 250< (soft ball stage). Then pour it into a container and let it cool down. Keep refrigerated. Heat in the microwave just until warm. Be careful not to make it too hot so that you don't burn yourself. Test on your hand first. Lightly powder the area you wish to wax. Pull skin taut and spread wax on using a tongue depressor or popsicle stick. Place a 3x5 piece of cotton cloth* over the area to remove hair. Pull off quickly against the grain of the hair. Cloths may be re-used simply by washing in hot water. I have not personally tried this recipe but friends say it works great. I have never had to courage to try and wax my legs. If you're not familiar with how to wax I would go to a beauty school and have them show you how to do it first.
*Old t-shirts or flour sack dish towels torn into strips work well.
Don't have an ingredient you need? Try our substitutions page.
If you're trying to eat healthier, check out our healthy substitutions.
Custom Search
Living On A Dime is devoted to helping people avoid debt and bankruptcy by providing money saving tips and advice about frugal living, budgeting and homemaking. Using our simple living tips, you can get organized, cut your grocery bill, reduce your stress and have a more fulfilling life. Check out our budget cooking recipes and tips for eating well without being cheap.