---
---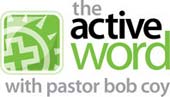 One Of Our Favorite Sites
---








Hamburger Casserole

| | |
| --- | --- |
| 1/2 lb. ground beef, browned | 1/2 tsp. garlic powder |
| 6 cups macaroni, cooked | 1/2 tsp. onion powder |
| 2 cups American cheese | salt (to taste) |
| 1 can (15 oz.) tomato sauce | |

In a casserole, mix warm browned ground beef with warm noodles and add cheese; stir until melted. Add tomato sauce, garlic powder, onion powder, and salt. Heat in oven at 350° for 20 minutes. Serves 4.

From A Reader:

Here is an easy twist on your Hamburger Casserole recipe:

Brown 1 lb hamburger, drain grease
Prepare 1 box mac n' cheese
When mac n' cheese is done/prepared, add the browned hamburger, a can of drained corn, and a can of tomato sauce. Yummy, kids LOVE it, and so do husbands!! :)

Enjoy your day, Jen V. in Wisconsin
Don't have an ingredient you need? Try our substitutions page.
If you're trying to eat healthier, check out our healthy substitutions.
Custom Search
Living On A Dime is devoted to helping people avoid debt and bankruptcy by providing money saving tips and advice about frugal living, budgeting and homemaking. Using our simple living tips, you can get organized, cut your grocery bill, reduce your stress and have a more fulfilling life. Check out our budget cooking recipes and tips for eating well without being cheap.