---
---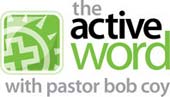 One Of Our Favorite Sites
---




1 cup baking soda
1 cup vinegar
4 cups boiling water

Pour baking soda into drain and then pour vinegar on top of it. Let it sit for 30 minutes. Pour boiling water down the drain. You may need to repeat this process if your drain doesn't come unclogged the first time.

This will clean out a lot of clogs so try it first before running to the store to buy a commercial drain opener. Tip: Don't throw away the baking soda used to freshen your fridge. Use it as a cleaning scrub or pour down your drain to clear clogs.
Don't have an ingredient you need? Try our substitutions page.
If you're trying to eat healthier, check out our healthy substitutions.
Custom Search
Living On A Dime is devoted to helping people avoid debt and bankruptcy by providing money saving tips and advice about frugal living, budgeting and homemaking. Using our simple living tips, you can get organized, cut your grocery bill, reduce your stress and have a more fulfilling life. Check out our budget cooking recipes and tips for eating well without being cheap.