---
---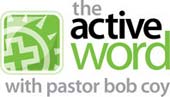 One Of Our Favorite Sites
---








Counter-top Disinfectant

2 Tbsp. ammonia
1/2 cup rubbing alcohol
1/4 cup vinegar
water

Put ammonia, alcohol and vinegar in a spray bottle and fill with water. This works especially good for counter-tops but may also be used to clean showers, toilets and sinks. Great for most cleaning needs.

Important tip: NEVER mix ammonia and bleach.




Don't have an ingredient you need? Try our substitutions page.
If you're trying to eat healthier, check out our healthy substitutions.
Custom Search
Living On A Dime is devoted to helping people avoid debt and bankruptcy by providing money saving tips and advice about frugal living, budgeting and homemaking. Using our simple living tips, you can get organized, cut your grocery bill, reduce your stress and have a more fulfilling life. Check out our budget cooking recipes and tips for eating well without being cheap.