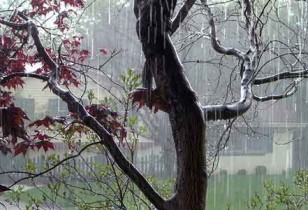 Quote of the Day – Plan Ahead!
This time of year is beyond busy for me. Besides all of the usual Thanksgiving and Christmas preparation, we also have one of our biggest books sales and, to make things even more interesting, I normally bake anywhere from 3,000 to 5,000 gingerbread men between November 1 and Christmas. No, that isn't a typo. To say I need to be organized and plan ahead is an understatement, so I really need today's quotes.
Be sure to plan ahead. Remember it wasn't raining when Noah built the ark. That applies to everything. Don't wait until an emergency happens or you get into a bind to start getting your debt under control or start saving. Do it now before it starts "raining".
 Seriously– it really does pay to plan ahead. We expect our children to work hard in school preparing and planning for their future. We expect them to get their homework done on time and keep it organized and other things at school but we don't do it ourselves in our own lives. ( And we wonder from whom they learned to procrastinate and not to plan ahead. Hmmm???) So start doing a little planning. Whether you're planning your meals, your Christmas shopping, Thanksgiving dinner or how much you are going to spend on gifts, get an early start and plan ahead!
       -Jill
PS. Here is another quote that I use often this time of year and find it to be oh so true.
Lose an hour in the morning and you will spend the rest of the day looking for it.
Photo By: laffy4k