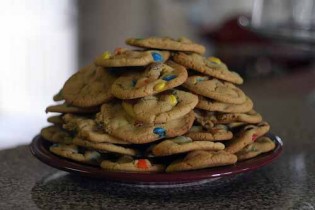 I love collecting quotes, jokes and cartoons. Here are a couple I recently found.
The first is a cartoon which my grandkids think is a hoot. It shows a little boy walking out of the kitchen carrying a huge plate of cookies and the caption reads, "Grandma doesn't know the meaning of the word "No".
Boy if that isn't the truth. Is there anything harder then saying no to the grandkids???? Except when they are being little stinkers which mine never are of course???? : ) : )
This next quote is for those of you who know you need to get up this morning and get busy but can't figure out why you haven't yet.
Procrastination was last seen trying to find motivation….. now they're both lost.
This is a good one for us with CFS and FM. : ) : ) Hope you have a weekend full of laughter.
Jill
Photo By: Dyanna