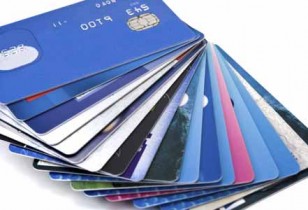 Today's quote of the day:
"You can't escape the responsibility of tomorrow by evading it today."
Here's my translation:
If you pay for something on credit today, you will still have to pay for it tomorrow. You aren't getting it for free.
The same goes for all those "buy now and you don't have to pay until next year" ads.  Be careful. I'm not sure why but when we started using credit cards, we lost all responsibility for our money.
Holiday shopping is already starting so be sure to think carefully about the gift you're planning to buy each time you pull out that credit card to pay. You will be responsible for it tomorrow (or next month).
This quote also applies to other things besides money. You may decide you aren't going to do the dinner dishes today but, trust me, they will be there in the morning for you. (I hate to be the one to break it to you but there really aren't any house fairies who come in the night and do them.) 🙂 🙂 And one day you will have to break down and clean out that closet.
Try to get up, make a plan and then work the plan. Set your home in order for the week and don't wait until tomorrow or next week to do it. Your mess will still be there tomorrow only worse. If you fix your mess today it won't be there tomorrow. Ahhhh. How much better and less stressful.
      -Jill