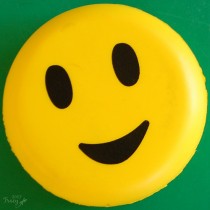 Things I've Learned About Parenting – Today's Quote Of The Day:
Before we have children we often say "When I have kids I won't do…." We have babysat, taught and been around children and think we are experts. Then we have our own. Boy what a difference. 
You see, when you babysat or taught other people's children and it seemed so easy there was one major factor missing – the love a parent has for a child. You don't have emotions for someone else's child the same way you would your own and those emotions change the everyday simple things you do with a child and your reactions to them in each situation.
If a child you are babysitting gets hurt, you are concerned and go to get him help, but to see your own child bleeding and in pain puts everything into a completely different perspective.
You can easily say "No" to a child that isn't yours but to have to say, "No" to your child when you know it is something they want so much can be heart breaking.
When you see a child hit by a peer, you will comfort him and say, "We must learn to forgive," but to see your own child hit and hurt by another will make you feel an anger that you didn't know you had in you.
Even though you might think you know it all before you actually have children, by baby #2 you realize you not only don't know anything but wonder if you ever will.
Here's a cute example of what I am talking about:
A young married psychologist wrote a book and called it Ten Commandments for Parents.
After child number one he renamed it the Ten Suggestions for Parents.
And after baby #4 he named it Ten Possible Hints for Parents.
Note from me – By the time you are a grandparent you know to throw most of it out the window; to just live and learn and pray for the best. Most importantly of all, love them more than you love yourself and make their needs more important than yours and you will do just fine. You may think this is a given and most parents do this but most damage done to children is from parents putting their wants and needs first. Their need to be angry and yell over controlling themselves, their hollering at a child because the parent didn't want to be embarrassed by them, being angry because the parent has to give up something they want to do in order to deal with their child's needs etc. 
photo by: xtheowl