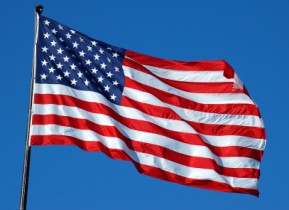 Memorial Day – A Day to Remember and Be Thankful
Once again, I want to remind everyone to take a moment to remember all those who have given their lives to make America free for all of us. I especially appreciate our servicemen and servicewomen because I come from a military family. At one time in my life I had a husband, a father and a brother all in the service at the same time so when I say I give a heartfelt thanks, you know I really mean it from the bottom of my heart.
Our pastor says on these special days he takes his family out to the front yard where their flag is and they say the pledge of allegiance to it to help his family understand how important our freedoms are and what others have done to give them to us.
Try to find a similar family tradition to help your children understand and honor what this weekend means. Help them understand that it isn't "just another weekend" to go to the lake or to barbecue. Help them remember why we have the freedom to do these things.
Freedom isn't free. It takes much sacrifice.
We forget that, whether it involves freedom to live as an American or freedom from debt, it takes sacrifice. I say this because I don't want this country to lose the benefit that all these brave people gave up for us because we can't get our debt under control. So many people come to us wanting financial freedom but they aren't willing to give up anything or to sacrifice to get it.
Please rethink your situation. Your freedom as an American will mean so much less if you are in bondage to debt.
      -Jill