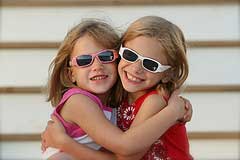 Click, click, click. I know most of you couldn't wait to click on this post, all excited to get something for free! We love getting things for free. I do — We all do! It's human nature. Even though we try to teach our kids to share and that it is better to give than to receive, we never quite overcome that inborn desire to get something for ourselves without having to work to get it.
It truly is better for us and for others to give something to someone else. I can't remember where but I read this list of things to give away which I found very unique and it won't cost you a thing.
Give away:
A parking space (ouch)
Your seat
A smile
Your place in line (I feel your pain)
A kind word
The bigger piece of pie (Is this even possible) 🙂
A pat on the back
Can you think of other things to give away?
Photo By: Torrey Wiley