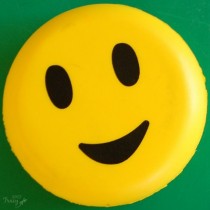 Don't be guilty of information overload. Remember knowledge is worth nothing if it is not being used.
Be careful. We can spend hours on the internet moving from one blog to the next (even though we love having you here) and not feel guilty about the time we spend doing it because we have convinced ourselves we are learning something but if you spend hours learning how to clean but don't get up and do it, your knowledge is worth nothing.
Sometimes I wonder, when we feel sluggish or weighed down with burdens if, at times, it could be from information overload. I the same way we over load ourselves on a big meal at Thanksgiving. We keep loading ourselves up with more knowledge and because we don't use it we start to drag. I the same way we take a walk after Thanksgiving dinner if we put something we have learned into practice we feel the burden lifted and we feel invigorated and excited.
Get up and put something you have just learned into practice today.
-Jill
photo by: xtheowl