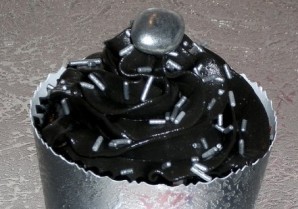 How to make black frosting
When making black frosting, start with chocolate frosting and add black food color to it. Chocolate frosting works better when making black frosting than if you start with vanilla and it tastes delicious!
For something different, use a bone cookie cutter to cut out sandwiches and stack them on a platter.
Jill
photo by: seelensturm