When we moved there from Kansas to Idaho, we would go to a fast foods place and they would ask us if we would like some fry sauce for our French fries. We didn't have a clue what it was but we found out fast and it was delicious. You don't need to use it just for fries either. You can put it on hamburgers too.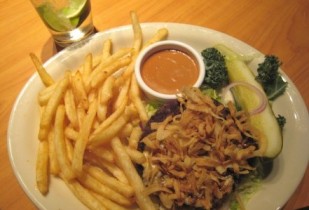 Homemade Fry Sauce
1 cup mayonnaise
1/2 cup ketchup
To taste; garlic salt, salt, Worcestershire sauce
Buttermilk or half and half* (optional)
Mix it all together. *If too thick, use the buttermilk or half and half to thin.
photo by: silusgrok