This homemade tortilla chips recipe is a great way to make less expensive chips that taste better. It's a great way to avoid wasting corn tortillas.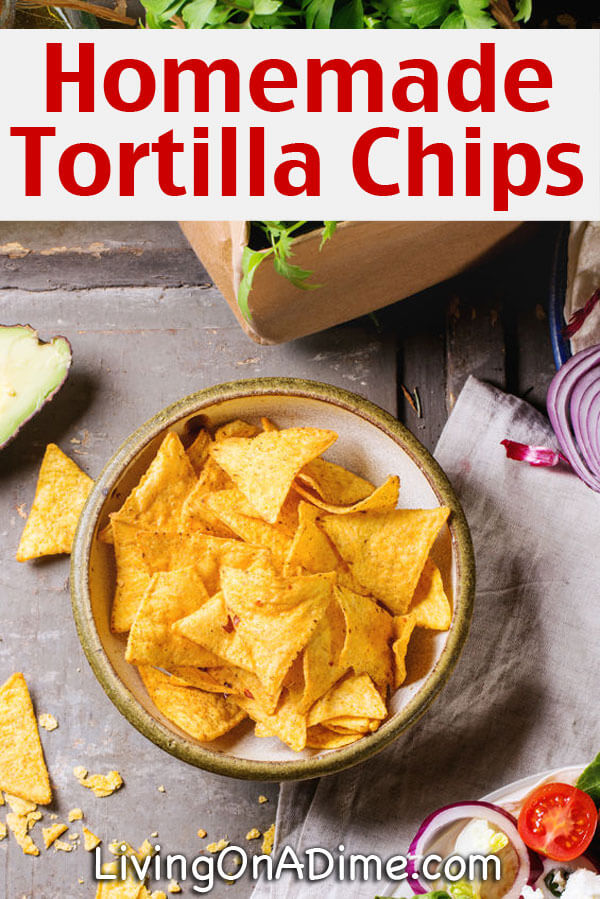 You can easily make your own tortilla chips that taste better and often can cost a lot less, too. It really isn't as hard as you might think. This is an especially great way to keep from wasting those corn tortillas that don't really roll without cracking and aren't as useful for other things, especially if you have a big package of tortillas. They taste a lot fresher than bagged chips.
Homemade Fried Tortilla Chips Recipe
corn tortillas
oil for frying
salt (optional)
Cut tortillas into wedges. Heat 1 inch of oil in a frying pan. Fry several wedges until crisp on both sides. Remove with slotted spoon and drain on paper towels. Sprinkle with salt if desired.
For more quick and easy recipes and tips, check out our Dining On A Dime Cookbook!