This fried mushrooms, zucchini, onion rings and squash recipe makes tasty, easy to make treats. Use some of your garden produce and save even more money!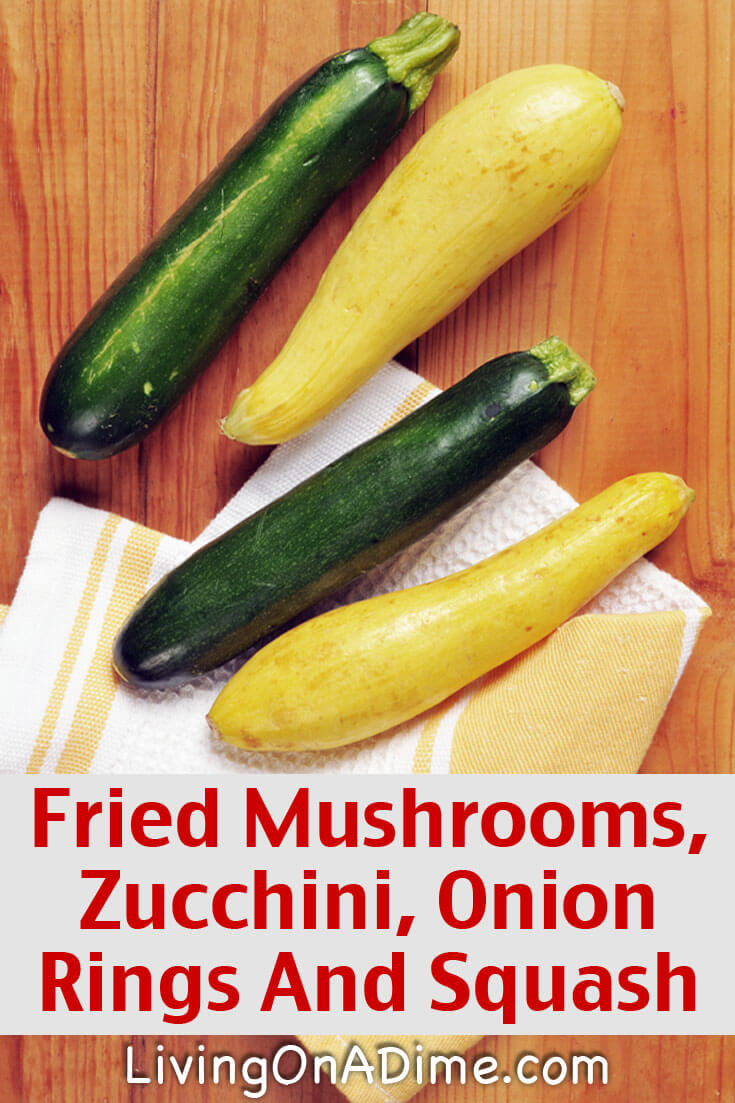 Fried Mushrooms, Zucchini, Onion Rings and Squash Recipe
Mushrooms, zucchini, onions, squash
flour
1 egg, beaten
1/2 cup milk
cracker crumbs
vegetable oil for frying
salt and pepper
Wash all the vegetables. Slice the zucchini, onions and squash into thin slices. Put some flour in a bowl. Put egg and milk in another bowl and mix. Place crackers crumbs into a bowl. Put the vegetable oil in a deep saucepan or fry pan and heat to 375 degrees or until a few crumbs of cracker fry quickly. Dip vegetables into flour, then egg mixture, then cracker crumbs and fry until golden. Drain on paper towels. Salt and pepper to taste and serve hot with ranch dressing.
From: The Dining On A Dime Cookbook. For more quick and easy recipes your family will love, check out Dining On A Dime here!