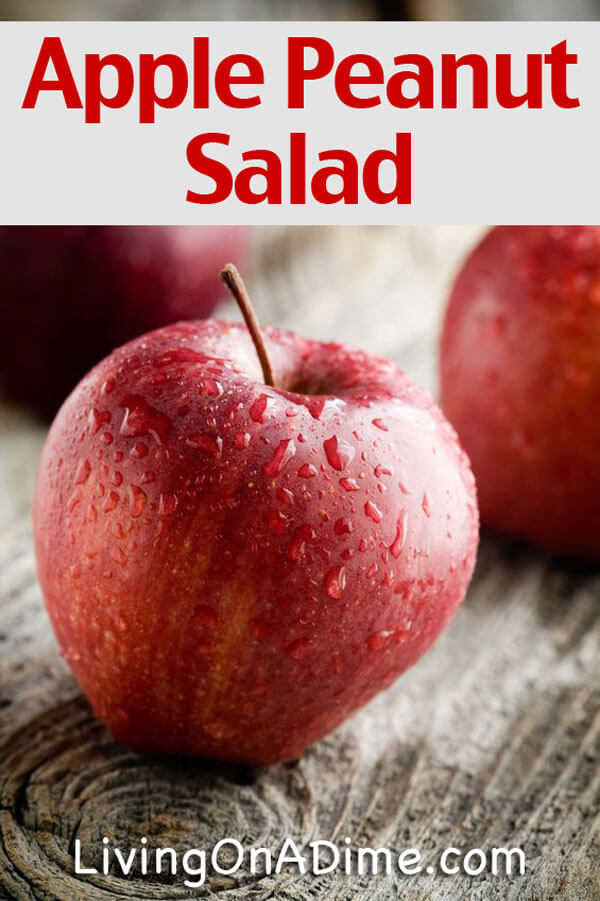 This easy apple and peanut salad recipe is a quick and easy recipe with only three ingredients – Does it get any easier then that? 😉 It's also delicious and healthy for you, which makes it a real winner! Keep the ingredients handy and you'll be able to make it in a hurry anytime you need a quick fruit salad recipe!
Easy Apple and Peanut Salad Recipe
4 medium chopped apples
3 cups peanuts
1 small container of whipped topping or 2 cups whipped cream
Mix ingredients and eat.
(It doesn't get any easier than this salad. Keep the ingredients on hand for when you have unexpected company.)