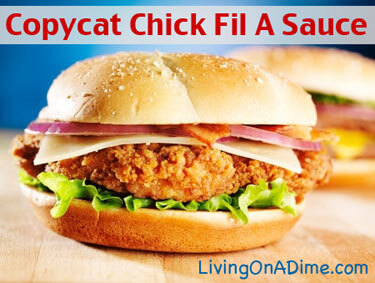 If you love Chick Fil A sauce but can't always eat out, then this sauce will be perfect for those chicken sandwiches and nuggets you make at home.
Chick Fil A Sauce – Copycat
1/2 cup mayonnaise
2 Tbsp. mustard
1/2 tsp. garlic powder
1 Tbsp. vinegar
2 Tbsp. honey
Salt and pepper
Mix and enjoy.