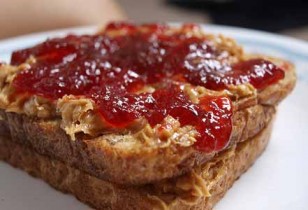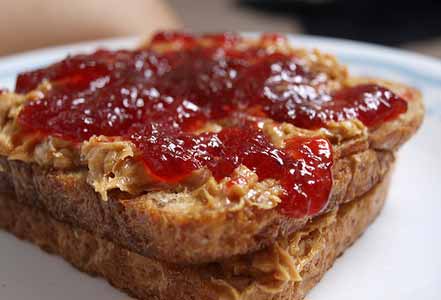 A school cafeteria served peanut butter and jelly sandwiches for lunch. A second grader walking out the door complimented to the cafeteria manager saying,"Finally you gave us a home cooked meal!"
I love it. Sometimes we worry too much and make our meal planning too complicated. If we could just look at food (or life?) through the eyes of a child, how less stressful our meals and lives would be. Of course if we made menus according to a child, they would consist of candy bars and ice cream for every meal. Oh yum. Like I say, kids aren't dumb! I would love that for every meal too. HA!HA!

What I am trying to say, especially if you are just starting to try to plan menus, is that you don't have to make a gourmet meal every night or any night at all. Start simple. A bowl of chicken noodle soup, even from a can, can taste like manna when eaten with mom and dad or the family at the end of a tiring day.
Jill
Photo By: hiwarz