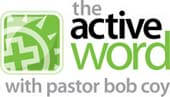 Several readers have asked about our church. We go to church at Calvary Chapel Ft. Lauderdale. When we lived in Kansas, we joked around that we were the Andover, KS branch because we watched it home with mom and my brother and his family.
We've decided to post a teaching from Pastor Bob here each Sunday for those of you would like to enjoy it also.
If you don't have a church home and can't attend then you can watch their services live here.
Eastern Standard Time:
Saturdays – 6pm
Sundays – 8am, 10:15am, 12:30pm
Wednesdays – 6:30pm
If you can't watch it live, here is a message you might like:
From Pastor Bob
"Actstivities Actions & Attitudes Of The 1St Church Chapter 7."

Have you ever heard about Stephen? He was an ordinary man who saw a need and then decided to fill it. Pastor Bob takes us through chapter 7 in the Book of Acts to show us how we can be instruments in God's hand when we obey His calling. This message about Stephen's life acts as a valuable lesson for us on effective service.
Enjoy!
-Jill, Tawra and Mike